Happy Monday Friends! 
What better way to start off the week than a nice post chock full of randomness!  But really, these are my favorite types of posts :)
So the weekend:
I had two Birthday's to celebrate this past weekend…and exactly 29 years apart!
My friend's daughter turned 1!!
There's nothing better than watching a 1 year old go at it with her very own birthday cake!
She was particularly fond of the frosting…my kind of girl!
Later that night it was back into Boston to celebrate a friend's 30th! 
I swear 30th birthday's are the new "wedding" of 2012 for me…I have 30th birthday parties the next 2 weekends as well!
Saturday the party started with dinner at Marliave in downtown Boston.  I've never been before but it had some great reviews and it turned out to be a great spot!
It's in a very old building downtown and they like to play up the old 1920's speakeasy vibe.
I ordered the Tres Curieux and it was one of the best drinks I think I've EVER had!!  Perfect "Bridget" cocktail…tart, citrusy, not too sweet, refreshing, and best of all can't taste the alcohol ;)
I had 2.
I'd go back just for this drink!  After dinner we headed over to Ned Devine's for some drinks, music, and dancing!  I haven't been there in a while…and still not my favorite place.  I felt slightly old too haha…but man the people watching was top notch!  And why are so many girls wearing like super tight super short black skirts!?  Like SOOO short, I was wondering if they were shorts or skirts?!  Ok, now I just sound old.
Side note:
I hung my super cute new kitchen-theme calendar my bff got me for Christmas
It's from Anthropologie, and each month has an adorable water color image!  
Speaking of Anthro…I was LOVING my outfit today, unfortunately I had no luck with a photo.  I was too busy this morning, and Brian wasn't home when I got home, then I had to run off to Crossfit.
So it was this Anthro dress I got 50% off after Christmas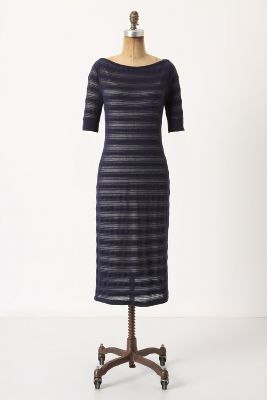 Gold belt, red cardigan (Banana Republic)
Fun off-white knit tights and navy wedges (Nine West)
New hair do!  Got my 12-week cut and color this weekend too!

Love that "new hair" smell and feel!
Some Food?
How about super fast, super convenient stir fry!!
I know I've mentioned it before but keeping a bag of frozen shrimp in the freezer is a great staple to have in the house.
Then to make your life even easier, once in a while it's ok to cheat it and have the lovely folks at Whole Foods chop your veggies.  I admit this is the first time I've ever bought their pre-cut "stir fry" veggies, but it was nice for a change. 
Add in 60 second Brown Rice…and dinner is served in NO time!
We did a quick stir fry with the following:
chop 2-3 cloves garlic and sauté over med/high heat
Add your veggies 
start to season:  I used soy sauce, ground ginger, juice from 1/2 of a large orange, plus some zest, siracha sauce.
Cook for 4-5 minutes, then add in shrimp.
Add any more seasonings and sauces that you want.
Cook until shrimp are done, if I don't have a lot of liquid in my pan I'll throw on the cover for a few minutes too.
serve over brown rice
Boom!  Dinner.
As I said in my last post, usually on Sundays I cook a longer, more thought out meal, but that just doesn't always happen.  Then nights like tonight where I go to Crossfit from 7-8pm, these fast dinners are REALLY helpful. 
Well I think that about does it for 1 post.  Have a great night!!
What's your favorite seasonings/sauces to use in stir-fry's??  I always go right to the soy sauce, but it would be nice to switch it up!